I Don't Want to Have What it Takes…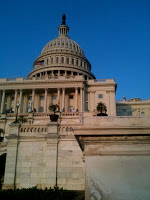 I don't want to have what it takes…
We moved to a beautiful city and we worked hard. Bicycle and coffee shop jobs were had and many rejection letters were received. And, all in all, it was a success….
When JD asked me where I wanted to move after we got married, I didn't have to think twice. I knew where I had to be. I wanted to help people, and the only place to do that was in Washington, of course. So, we loaded up Yari the Yaris and watched as endless golden fields and vast orange skies faded to pink and yellow row houses and marble monuments. We were ecstatic. We were here. And it was…..imperfect.
When I arrived in DC, in June of 2009, I had never navigated a metro system, the concept of "happy hour" was something that only existed at the Chilies down the road, and brunch was when my college roommates and I decided to cook everything in our fridge, on Saturday mornings.
How quickly things changed.
I knew what I wanted to do and I knew that DC was the only place that I could do it. I returned home for my last semester of college armed with the Huffington Post, a renewed dislike of boat shoes and the knowledge that I would return to DC after graduation.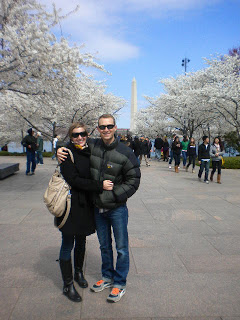 I could spend these paragraphs talking about how hard the past year has been and how discouraged we have both felt. The truth is, I wouldn't trade any of it. The truth is, we had things a lot easier than most people. The truth is, I look back on a year full of imperfections and find quite a lot of perfect moments. Our first year of marriage has not been easy, but it has been full of true appreciation. Appreciation for the person who has encouraged the other after yet another email saying, "qualified, but not referred." Appreciation for a family who heaped mounds of love and care on us.
Appreciation for the one room that served as our home for our first nine months of marriage, and appreciation for the apartment that eventually became ours.
The truth is that I was given the opportunity to do exactly the kind of work I moved to DC to do.
When I look into the faces of refugees every day, I do not see sadness or despair. I rejoice with them when they, former doctors and lawyers, get their first job in America, at McDonald's. I have seen a young girl hear for the first time and an old man, finally able to discard the wooden legs that have been his for thirty years, in order to take his first steps on new prosthetics. I have seen families reunited and pride regained. I have seen survival turn to the ability to thrive.
It wasn't until my boss finally said those four magic words…"We've found the funding"…or until, after nearly a year, I had four job interview requests waiting in my inbox, that I turned to JD and said, "I'm ready when you are."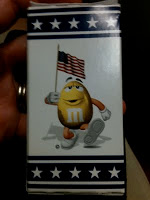 I came to DC to be successful, and I found that I missed not having that feeling. A friend called a few weeks ago with an extra spot on a West Wing tour. I was thrilled, since you can only see this part of the West Wing if you know a staffer. As we left the great white building, my friend turned to me and said, "OH my god, I have to work for the National Security Council! This has been so inspiring." This made me pause, because all I was thinking as we left was, "I can't wait to give these presidential peanut M&M's, with Obama's signature under an M&M waving an American Flag, to JD."
I miss open fields and pick-up trucks. I miss not being able to find a dish without meat on the menu. I miss the two-fingered wave on an unpaved back road. I miss cowboy hats and college football. I miss feeling like I can do the kind of work I love, anywhere I want.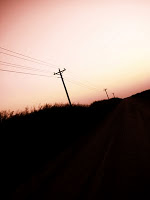 A group of very talented, fellow Oklahomies, who make up the band Other Lives, came through DC for a show, recently. One of them came up to greet JD and after wrapping him in a hug, put his hand firmly on JD's shoulder and asked how he was. Before JD could answer, he said, "I forget that this isn't acceptable on the east coast. This is how I talk to people in the Midwest, this is how I connect."
We have spent many nights mulling over how long it has been since we have felt connected to a city and it's inhabitants. We realize that we haven't put in much effort to feel that connection with DC, we realize that it is completely our fault. We also realize that it's because, right now, we don't want to connect with it.
Which is why, in two weeks, we will pack up our life in DC and watch the pink and yellow row houses and marble monuments fade to gold painted fields and, this time, white capped mountains as we move to Denver, CO (yes, along with everyone else).
~ Guest Blogger Peg Leg Meg